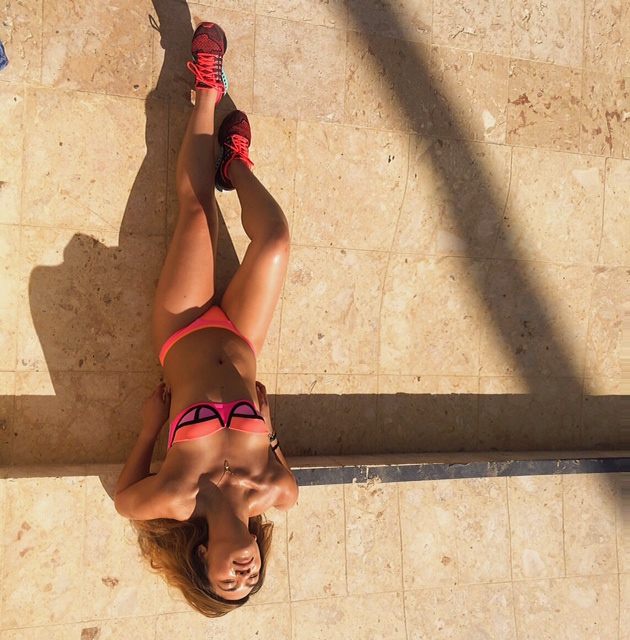 If someone were to tell me months ago that I would be going to Punta Cana, Dominican Republic for a business related trip I wouldn't believe them. It never once dawned on me that it would be possible. I mean, aside from travelling there for vacation purposes, what other reason would I have to visit there? However, last month, with very very short notice (10 days to be exact), I was given the opportunity to work with Sunwing Vacations on a project with the Royalton Punta Cana Resort & Casino and my role was to be a production assistant and a stylist to six talents. I was ecstatic! I wish you were all there to witness my happy dance! However, with that being said, I was literally given days to rearrange my work schedule, write contracts and budget plans, gather talents and a creative team, organize every team member's day-to-day schedules, and do last minute stylist pulls which was hectic because nowhere sold summer clothes during the peak of holiday season! I was literally running around like a chicken with its head cut off. Despite very minimal sleep with on-going meetings and emails with Sunwing, myself and my amazing partner-in-crime, Tien Ta of T-Square Media (who served as the producer and videographer on the project), pulled it all off in a week's time! I was beyond happy, appreciative and blessed to have an amazing creative team and talents to work with. Because of them, my job was made super easy and it was filled with nothing but laughter and humongous smiles! We made magic happen in Punta Cana with just three nights and four days (from Saturday, November 29, to Tuesday, December 1). It's not often one says they rang in December in Dominican Republic. 'Twas a pretty sweet deal!
Here are a few highlights during the trip:
1. Taking over the flight attendance's station:
To avoid the inconvenience of jumping over one another to use the bathroom during the flight, Tien and I strategically took our bathroom break at the same time. This wasn't the smartest decision because apparently we both have A.D.D. and became shit disturbers by taking over the flight attendance's station. It was completely accidental, we weren't supposed to be stuck back there for so long. You can't entirely blame us; we couldn't get back to our seats because the stewardess' were serving lunch and beverages down the isle which meant we had no other choice but to wait... or... mess around... We obviously chose to mess around. During that time, we sat in their emergency seats, buckled up, and pretended we were crashing (totally not funny but at the time it seemed so). We also found where they stash all those addicting peanuts and cookies and even found where all the wine and champagne was stored! If we told you we were managing this entire shoot, you wouldn't believe us. At this point, we were worse than the whining babies on the plane. We were giggling like little school girls and hitting each other each time one laughed too loud. We got a few eye-rolls, that's for sure. #sorrynotsorry
2. Working with an animated hair & makeup duo that'll have your cheeks and abs sore by the end of each shooting day:
Mila and Char, the amazingly hilarious creative hair and makeup duo. Working with them for two full shooting days were my highlight each time. They have the jokes nonstop rolling, and their laughs are infectious! I kept telling them they weren't real life, that they couldn't be real life, that they were just too animated to be true! Mila has the dance moves and lyrics for every damn song; she has no filter and that's absolutely perfect. What you see is what you get and you're immediately addicted to her. As for Char, don't let that pretty, innocent face fool you. She is the instigator of all instigators! Beware of that one. Her snicker says it all. No one was safe with these two. Trust me, I got hit with every tease and banter. They're the best bullies hands down! They also made me realize that being a celebrity overnight in Punta Cana was possible, I was called: JLO, Beyoncé, Shakira and Adrienne Bailon. Since I was co-producing the shoot, I was able to be a tad bossy and with that, they responded, "Anything for Selena!" (JLO reference from the Selena movie). They are the epitome of professional-silly, I mean, just look at them trying to capture a blue-on-blue moment for Instagram! All jokes aside, they killed it with hair and makeup on all six talents for various looks! Everyone looked natural and stunning. You two are such beauty geniuses! It was such a pleasure working with you two. I feel like coffee isn't necessary when I have your energies and spirits around. xoxo
3. Squeezing in silly tanning sessions and "editorial" photoshoots (with Mila Victoria) in between scenes:
While Tien, the videographer and Camilla, the photographer were working their magic with the talents, there was a small pocket of time for tanning and goofing around. In this case, Mila worked her magic on me and shot "editorial-esque" photos. It was hilarious because I'm by no means a model and everything was shot by my iPhone. We tried, we really tried.
4. Location scouting and learning along the way:
Upon arrival, it was straight to business. The production team and I immediately checked in, dropped our bags and met back at the lobby for location scouting purposes. We were running out of time and sunlight. We ended up location scouting as the sun set. It was quite the romantic scene. In about an hour's time, we roughly planned out each shooting location for each shooting day. Although it was tough to envision the scenes in the dark, we all pretty much got it down pat. Being that this was my first business trip outside of North America, and first major production and styling gig overseas, I was learning so much at such a fast pace. I was excited, overwhelmed and ready. After taking a few notes along the way and locking down locations, I ended up nearly pulling an all-nighter in my room revising the team's schedule. With guidance, words of advice and motivating constructive criticism from Tien (who's done many projects like this before), I was extremely appreciative. I have to say, the most important part about this work trip was learning and expanding skills related within my fields of interest. Being a producer of perhaps my own show is still a goal and this gig as a production assistant was definitely experience on its own.
5. Truly appreciating my job as a stylist and meeting six amazing talents:
On another note, I also came to realize how much I genuinely appreciate and enjoy my job as a stylist. It gave me an added boost of reassurance that hey, I'm happy and I'm quite good at this! Being that I'm a huge people person, it's a bonus to have the opportunity to meet and work with various people of various age groups and backgrounds. I met the sweetest six talents to style, work with and build organic bonds with. In such a short amount of time, it almost felt like family; our schedules were so compact that we were literally glued to one another from morning till night for three nights and four days. One boy named Nico, who's six reminded me so much of my son. He was packed with energy and character; I couldn't get enough! His nine-year-old sister, Juliana, is stunning and has so much talent! It meant a lot when she admitted looking up to me and what I do. Landing more styling gigs is definitely something I'll be focusing more on. It's a good feeling making other people look and feel good. I'm excited about life and very appreciative and blessed for this opportunity. It has definitely expanded my viewpoint and horizons about my future. I'm feeling extremely motivated.
6. Enjoying alone time:
I literally work around the clock and I'm constantly racing against time. There never seems to be enough time in a day. There's always so much to do in so little time. However, because I was in Punta Cana for work and I had a massive open concept room to myself, I took complete advantage of it and wined down. After revising the team's (ever changing) schedule at the end of each 16-hour shooting day, I took long, hot bubble baths whilst watching Batman marathon movies, blasting 90's RnB, and sipping on alcoholic beverages at the same time. Although it felt strange to be alone, it felt amazing. Take me back!
7. Working hard, tanning harder, drinking a fair amount and overdosing on WiFi:
Because I managed the entire crew's schedule, I factored in one-hour lunch breaks. During that time, I was found by the pool tanning, double fisting on double shots of rum with pineapple juice and lemonade, and catching up on social media. I must say, the WiFi service at both the Royalton Punta Cana Resort & Casino and Memories Splash Punta Cana, are crazy strong! There's even WiFi on the beach! Let's just say my WiFi was on during the entire trip and there was no added cost! Huge selling factor! Aside from the amazing WiFi feature it's not everyday you can work in your bikini. The entire crew was working in swimwear, I mean, it was only fitting. All-in-all, we were productive half naked! By the end of it all, I was just trying to be as caramelized as the Hennessy in my glass.
8. My fried calamari sent me home at last supper:
After successfully completing two full 16-hour shooting days, the entire crew had a massive dinner reservation. Half of the team was scheduled to leave the next day (myself included), the other half decided to extend their stay till the end of the week. Two of them so happened to be the beauty girls, Mila and Char. After going back and forth on whether or not to extend my stay with them, my fried calamari gave me a sign which basically said, "Girl, who do you think you are? You better get your ass back home to the 6!" And so, that was that. Whompity-whomp.
9. Tuesday morning/last morning's reflections on the beach:
In about a month's time, the three videos produced will be published for multimedia purposes courtesy of Sunwing Vacations and Royalton Punta Cana Resort & Casino. The concept of the project was to showcase the new resort and its exclusive added amenities at Royalton's Luxury Diamond Beach Club, including the latest swim out pool that leads to your luxurious room, the VIP/Adult Pool, bar and spa, the gigantic water park, and the added kid's and teen's club. I was responsible for organizing and staging the shoots, whilst styling the talents in various looks for various scenes. For instance, a wedding ceremony on the beach was captured. It looked beautiful and ideal! I was so proud of my talent couple. They're absolutely stunning!
I can't wait to see the finished product and to share what myself and my creative team has worked so diligently on. Thank you Sunwing Vacations and Tien Ta of T-Square Media for having me on board! I'm so humbled, so appreciative and so blessed. Please stay tuned.
xoxo