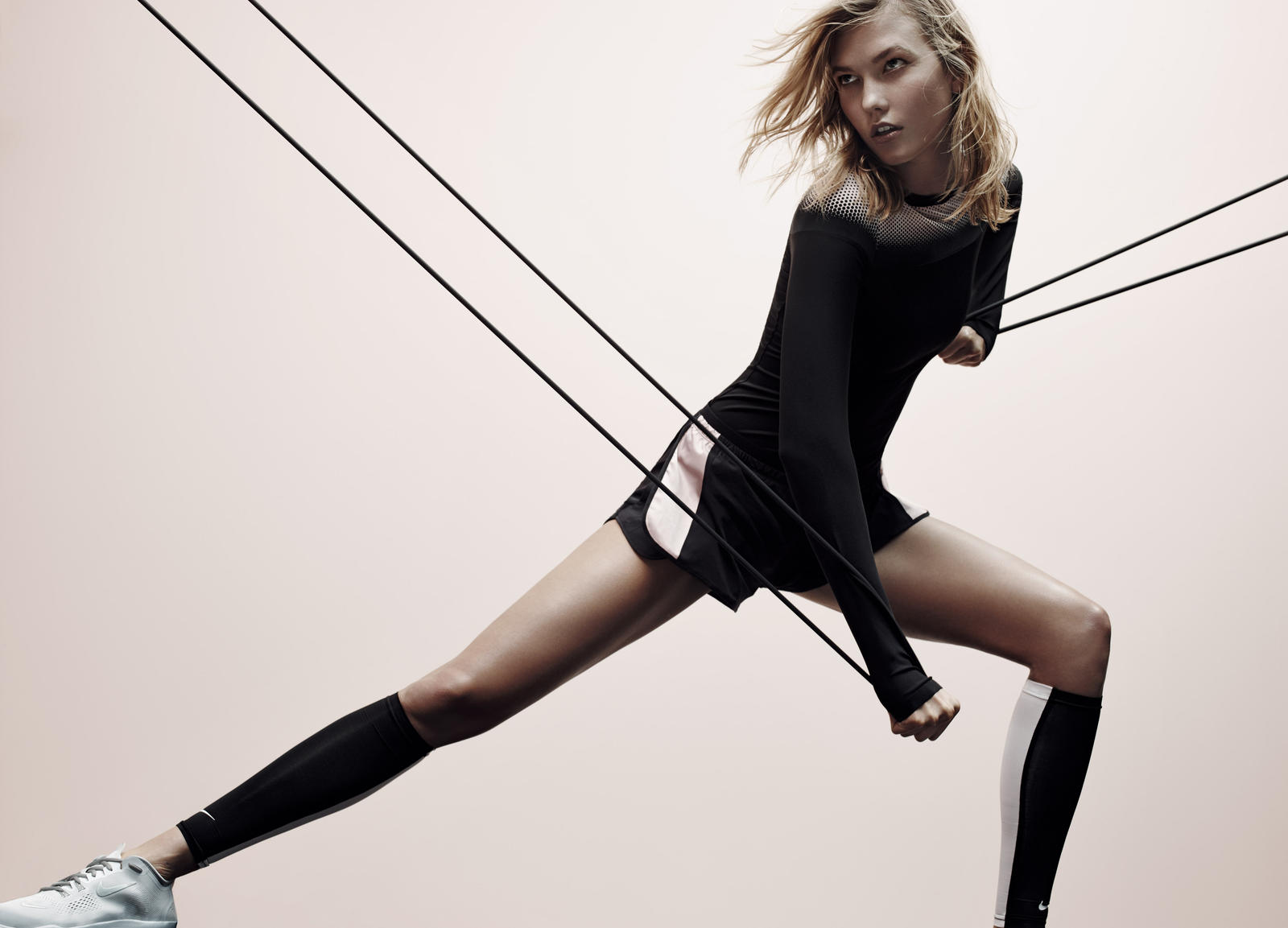 Incorporating athletic wear into everyday wear is becoming the norm. Going from work to gym or from gym to work has been an ongoing and growing lifestyle for many women today. In fact, women all over the world (over 20 million) are choosing to work out and run with Nike. So, it's safe to day that it's inevitably a given that athletic gear would make its way to becoming a trend by holding a name for itself in the fashion books -- "athletic chic" whilst adding on to fashion's "street chic" trend.
With the likes of Riccardo Tisci of Givenchy incorporating his collaboration with Nike on the runway, it immediately gave leeway for other designers to collaborate with the brand. A new revolution in Nike sportswear was born and has since been unstoppable.
For Nike's latest Holiday 2014 line, a design collaboration like nothing seen before has been introduced by Nike Lab. A new women's training collection has been created in partnership with Brazilian designer Pedro Lourenço. Inspired by an emerging desire for luxury in sport performance gear, the collection presents a modern interpretation of athletic apparel for women. Like all Nike products, the Nike x Pedro Lourenço Collection aims to amplify the athlete's confidence and help her achieve her fitness goals.
Designed to transition from workouts to everyday wear, the collection represents a play on proportions and layering. The result is a curated selection of Nike Women's leading innovations reinvented through new materials and detailing. The Nike x Pedro Lourenço Collection includes three looks and two footwear options designed to be worn together to create styles functional for the street and the gym.
Throughout the collection, Lourenço employs materials that perform, yet are also soft and feminine. For example,the collection features a neoprene jacket that is crafted with '60s-era couture tailoring techniques. Despite this ode to the past, the jacket features present-day technology, as Dri-FIT mesh pulls sweat away from the skin to help keep athletes dry and comfortable.
Crafted with performance functionality in mind, the Lightweight Woven Jacket prevents the elements from seeping in without compromising a contemporary aesthetic, and by utilizing the latest performance innovations to enhance lightweight breathability, Pedro Lourenço also brings a couture touch to training with the Embossed Woven Jacket.
The Sao Paolo native designer understands that design goes deeper than the physical form. It's about problem solving; seeking new technologies, new materials, and new methods of construction.
With that being said, couture shapes paired with premium performance materials strike a delicate balance between sport and luxury. New everyday essentials, for downtown and the training ground, include the Loose Mesh Tank and Skirted Tight.
Lourenço also uses Nike technologies as a functional aesthetic detailing. For example, gradient flocking in black and nude colors identifies areas of enhanced breathability. The addition of a skirt panel to the training tight flatters the form, while reflective details throughout the collection help keep athletes visible at night.
The Nike x Pedro Lourenço Collection will be available globally on Nov. 13 at NikeLab and NikeLab DSM locations in New York, Amsterdam, Berlin, London, Milan, Paris, Stockholm, Hong Kong, Shanghai, Rio and online through nike.com/nikelab.